A GREAT GUEST EXPERIENCE IS ON OUR TOP VALUES AND PRIORITIES, HOWEVER WE HAVE SOME TERMS & CONDITIONS TO FOLLOW ON BOOKINGS. PLEASE RED BELOW AND WE HOPE TO SEE YOU SOON!
Debit and credit card surcharge. A surcharge of 1.5% will apply to all debit cards and 2.5% AMEX. Alternatively you may wish to pay by cash which will not incur a surcharge.
Groups over 6 people get automatically put on a $60 set menu, once confirmed and if the client doesn't show up, a $20 fee per person will incur as penalty. Please call to check on dietary requirements and set menu inclusions. Set menu does not apply for kids. Only adults.
Once a booking has been made and confirmed no extra guests are allowed to be added or brought to the table without calling, checking and confirming we have the space to accommodate them. If the booking has been confirmed for 6 adults and you show up with 8, we might not be able to accommodate them and we reserve the right to sit them down
Our house policy aims to encourage moderation and provide a low risk and enjoyable environment for all. No service of alcohol to minors. No service of alcohol to people believed to be intoxicated.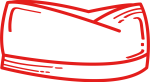 #290 HAWTHORNE RD, HAWTHORNE BRISBANE 4171
EMAIL: HOLA@CARTELDELTACO.COM.AU
PH. (07) 3096 0516