BRISBANE'S FIRST AUTHENTIC MEXICAN STREET TAQUERIA AND BAR ALL THE WAY FROM MEXICO CITY.
VISIT OUR 1980'S INSPIRED TAQUERIA AND BAR FOR A TASTE OF REAL MEXICAN STREET FOOD, TACOS, SHARE PLATES, GUISADOS "MAINS", DESSERTS AND VEGETARIAN OPTIONS.
SPECIALISING IN MEZCAL AND TEQUILA INFUSED COCKTAILS, PLUS MEXICAN TAP BEER AND CLASSIC COCKTAILS.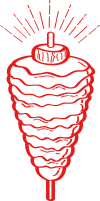 TRADING HOURS
TUESDAY
5:00 PM – 9:30 PM
WEDNESDAY – THURSDAY
12:00PM – 3:00PM | 5:00PM – 9:30PM
FRIDAY – SATURDAY
12:00PM – 3:00PM | 5:00PM – 10:00PM
SUNDAY
12:00PM – 3:00PM | 5:00PM – 9:00PM
CARTEL DEL TACO MAKES EVERY ATTEMPT TO IDENTIFY INGREDIENTS THAT MAY CAUSE AN ALLERGIC REACTIONS FOR THOSE WITH FOOD ALLERGIES.
HOWEVER, THERE IS ALWAYS RISK OF CONTAMINATION AS IN OUR KITCHEN WE MAY USE THESE PRODUCTS (EG. GLUTEN, FRUCTOSE, NUTS),  ALTHOUGH WE HAVE STRICT CROSS CONTAMINATION POLICIES, WE CANNOT GUARANTEE A TOTAL ABSENCE OF THESE PRODUCTS IN ANY OF OUR MENU ITEMS.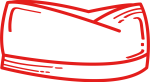 #290 HAWTHORNE RD, HAWTHORNE BRISBANE 4171
EMAIL: HOLA@CARTELDELTACO.COM.AU
PH. (07) 3096 0516